The end of the year brings with it an endless array of "to do" items, holiday festivities, and downright chaos. Add to this planning for 2023.
Besides feeling overwhelmed with a never-ending "to do" list, I'm guessing you've also run into "idea" overload, having so many ideas yet knowing you don't have enough time to implement them all.
If you've had a new idea that distracts you or takes you down the proverbial rabbit hole, you're not alone. The next time this happens to you, check out my colleague @Jay Clouse's simple and brilliant idea, the Possible Futures Folder, "a place where you catalog your great ideas and continue to add to them over time—without taking you away from your current priorities."
This strategy cuts down on your distractions and helps you be more intentional when pursuing your ideas. It encourages proactivity, giving you the time to research and analyze your ideas before investing resources prematurely.
And the added bonus? You have one central place where you can re-visit your ideas at ANY time because you have them documented, and THAT will give you the greatest gift of all– peace of mind and a better night's sleep. Happy Holidays and a hat tip to your continued success,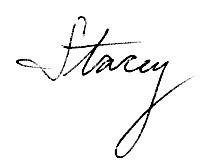 P.S. Do you want to get updates on our most recent blogs and other free resources we offer? Sign up here for our bi-monthly e-newsletter, The SWGazette.